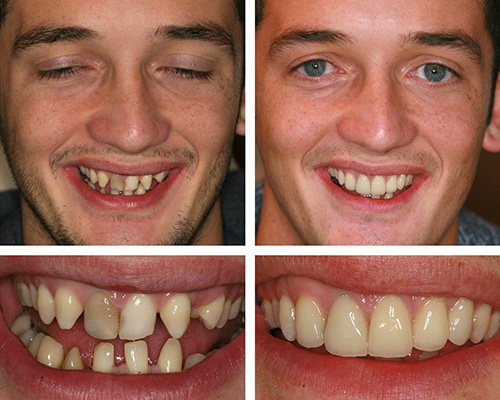 There is no need to be concerned if your smile isn't looking as good as it should be because we have answers for your issues. We provide several dental treatment services in Marmaris (Turkey) to restore your gorgeous grin with sparkling white teeth. People worldwide may visit Marmaris Turkey as tourists at our state-of-the-art dental facility in Marmaris (Turkey). And receive cutting-edge dentistry. We offer you a great appearance with "Hollywood Smile," which we provide on your face. It is our opinion that everyone should be able to receive advanced dental care. With rigorous quality standards in place so that they may have a beautiful smile without concealing anything. All those interested in obtaining a "Hollywood Smile" should go to Marmaris, Turkey.
---
First, you should understand what Dental Veneers is so that you can make an informed decision. These are aesthetic procedures of the dental field that alter the look and appearance of your teeth by providing treatments. A synthetic shell is a dental veneer, which is manufactured using this material. The positive thing about this material is that its form mimics that of a tooth's front half. What precisely does a dentist do to utilize this veneer on your teeth?
Dental veneers are glued onto the front side of your teeth, visible to others by a dentist. The overall look of your teeth is significantly enhanced when dental veneers are applied. It's important to remember that dental veneers aren't intended to repair any damage caused by disease or improve their general performance.
Instead, it is merely a method to enhance the overall physical look of your teeth. So, if your teeth are discoloured and don't appear to be healthy, and if you hide your smile from others daily, you may restore that confidence in your appearance once more. Dental veneers in Marmaris Turkey can help you achieve a Hollywood Smile for an affordable price.
The dental veneers are applied to the front of teeth in the form of a thin shield, which is referred to as a "light shield." Dental veneers made from porcelain can be as thin as 0.5 millimetres and create light shields for dental veneers. These dental veneers may help you restore the smile on your face by improving the physical appearance of your teeth considerably.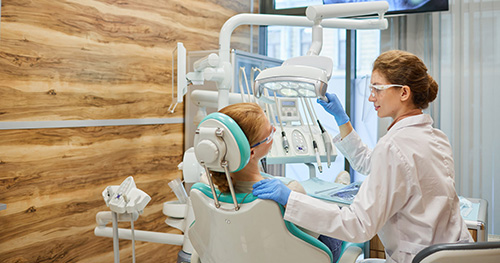 It's a no-brainer to ask who will benefit from this dental treatment. You've undoubtedly seen and heard about fingernails, which women generally use to enhance the appearance of their hands. Dental veneers are similar to fingernails in that they're a Cosmetic procedure, but they're utilized to improve the look of your teeth instead of the appearance of your nails. It's important to note that it's a cosmetic operation at its core.
People that suffer from such issues may benefit from the treatment of dental veneers in Marmaris, Turkey. This treatment can be used by anybody who has damaged or discoloured teeth with an unsightly physical appearance. It's a smile makeover dental procedure to conceal any bad physical appearance of your teeth to be utilized by anybody with this problem. Dental veneers are a kind of cosmetic dentistry that can help you obtain the desired look for your teeth if they have gaps or have an ugly shape in appearance.
Veneers are one of the most common treatments for cosmetic reasons, mainly because you can use them on upper and lower teeth. Dental veneers in the United Kingdom or other European nations can cost anywhere from £600 to upwards of £8,000. Veneers also include lab expenses because you must customize the goods in a lab to fit your teeth. When all costs are totalled, many patients find that their total cost is too much money. Most dental insurance plans do not cover veneering since it falls under aesthetic dental procedures.
Dental Clinic Marmaris provides low-cost alternatives for high-quality dental veneer brands due to low operating costs. We offer the same world-class names you can find in countries like the United Kingdom, Germany, and the United States. Because of their high operational expenses, however, your overall treatment costs will be maximal. As a result, you may save up to 70% by getting your veneers in Turkey. Furthermore, because your treatment is done in only five days, you won't have to wait weeks for dental treatments or completing your teeth repair. You may leave Turkey with a brand new, healthy, and beautiful smile after only five days and three dental visits to our dentistry.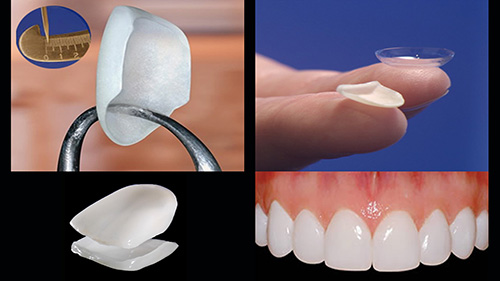 There may be enamel on your teeth, which will be removed before you have your dental veneers placed. It would be beneficial if you kept in mind that the sensitivity of your teeth would increase as a result of continuing with this dental veneers treatment. But there's no cause for alarm because the sensitivity won't last indefinitely. Instead, it will only be temporary. The dental veneers will aid in preventing tooth damage caused by these feelings.
Getting used to dental veneers can indeed take some time. If you have any issues or discomfort, talk them over with your dentist to make appropriate changes to your natural teeth veneers. You should also talk with your Turkish dentists about the type of toothpaste to use following dental veneers treatment. Furthermore, you must understand that before utilizing Porcelain dental veneers, temporary veneers are being used to show you what it feels like in your everyday life.
This procedure is critical to follow to avoid any problems after dental veneers are applied. It's essential for your comfort. You should also keep in mind that, even though your teeth appear to be better, they are your teeth, which require proper care. Dental veneers can decay as well as infect you. As a result, you can't do things too lightly when it comes to this subject, and you must not forget to brush your teeth at least once a day.
E.Max Dental Laboratories is one of the most renowned producers of dental veneers in the world. These teeth are composed of ceramic and feature a translucent sheen that provides attractive white teeth. Ceramic is a high-quality, pricey material because of its toughness and longevity. E.Max's ceramic veneers are well-known for their attractiveness as well as their durability. The E.Max brand is most popular among customers since these tiny veneers appear to be natural teeth constructed out of synthetic material. These aren't false teeth; instead, they make your real ones seem much whiter. The shells blend in naturally with your existing teeth, and they come in a variety of hues to complement your current dentition. "Dental Clinic Marmaris delivers the most outstanding value without compromising quality." Because E.Max veneers are pretty costly in Turkey, Dental Clinic Marmaris provides the most inexpensive pricing without sacrificing quality.