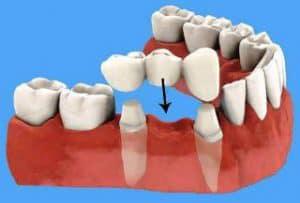 Teeth-in-an-hour is a technique that may cut the implant treatment time significantly. Dental implants and new, fully functional teeth can now be obtained in the same appointment, thanks to cutting-edge technology that allows us to administer both. The actual operation might only take an hour or so, but the technique must go through a necessary preparation period of 2 to 4 weeks. (Dental implants without surgery) The advanced radiographic methods and computer technology utilized in conjunction with it to guarantee precise surgical placement of the implants are an essential component of the approach. Detailed 3-D imaging is beneficial. And this method allows us to assess bone structure accurately, map out areas with the most significant bone strength, select implant positions, and even develop a permanent prosthesis before performing dental implant surgery.
The gap can quickly heal since the implants fit precisely into the surgical sites prepared for them. Implants are ready for immediate use, and without waiting times, restorations may be loaded immediately. The procedure is completed in approximately one hour with Teeth-in-an-hour, and the patient leaves with their final teeth and a new smile after the treatment. Teeth replacement can be achieved through a single tooth, multiple teeth, or complete restorations. This is especially suited for individuals who have had their teeth removed due to illness or injury. It's also advised in those with coagulation problems.
We have complete control of processing parameters since the diagnostics, implementation, and planning are finished. The implant's optimum position may be determined. Bio-mechanical, functional, and aesthetic standards and the amount and quality of bone at the specified site are all factored into decision making. It is the most efficient and quickest technique for dental implants. The process of implanting teeth is considerably faster and more pleasant with this method. Who shouldn't have to endure a prolonged postoperative period to see how quickly and painlessly they may live a healthy life without discomfort or scars. It's also beneficial for us when selecting an intervention that causes rejection only 2 per cent of implants placed.
---
• Clinic Diagnostics
- Dentists examine the patient clinically and take impressions for study models and radiological assistance.
- Scanning TC scan (CB)
- Proving contact with a radiologist and scanning the patient.
- Diagnosis and Treatment Planning
- Dental implants are typically placed in the correct position by a dentist.
- Prosthetic solutions that are prefabricate
- The surgical template provisional was used to prepare prefabrication implants.
- Undergoing a local anesthetic procedure
- When an implant is also mentioned, it will be necessary to apply the provisional fixed prosthesis. There will be no need for stitches.
If the patient's mouth opening is restricted for bacteria in the region adjacent to work, or if more soft or hard tissues are required, the gum must be lifted.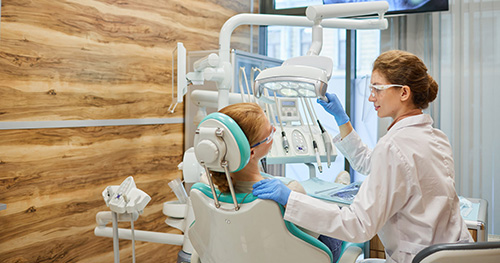 Although the procedure is similar, this surgery is only available in high-end dental clinics in London, UK. Because the technology is new and utilized for cosmetic reasons, it is expensive for clinics. With prices starting at £3,500 for an implant done with this approach, the patient passes the costs.
For £549 (Implant + Abutment), we provide Teeth-in-an-hour technique (non-surgical dental implants) for Turks. The Implantcomplete with the crown costs $674. We have five clinics in Turkey, and our clinic in Marmaris is one of them. The clinic is located in the heart of Marmaris and employs cutting-edge guided implant technology, including a CT Scanner and Implant planning team.
The clinic is highly up-to-date and has fantastic amenities for the convenience of patients. Patients from the United Kingdom, Europe, Canada, the United States, and Australia come to our facility to get this treatment. We strive to keep our expenses as low as possible. We currently utilize the 'Teeth-in-an-hour' technique to insert more than 85 Dental Implants each month. we believe that with time, the software will pay for itself since more people will talk about our clinic and the technology we employ.