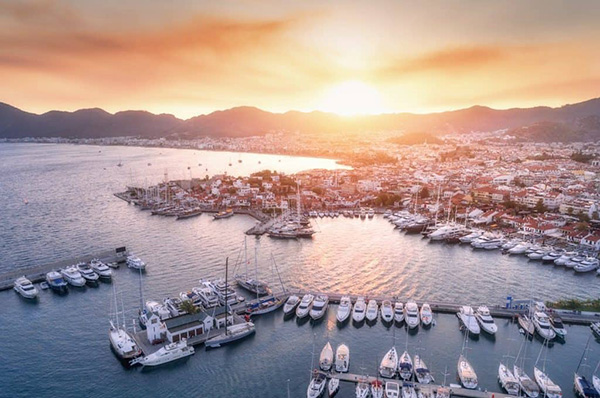 Dental holiday in Marmaris, Turkey, with definitive and successful treatment outcomes. Turkey is the centre of dental tourism, and Dental Clinic Marmaris has a team of specialists, high-quality dental supplies at reasonable pricing, and cutting-edge equipment. You may also save more than 50% by purchasing our vacation packages to Turkey! As a result, we can provide you with highly successful, reliable treatment results along with an excellent dental holiday experience in Marmaris, Turkey.
Dental tourism and holiday are one of the world's most in-demand services in the last ten years in the field of health. This is because customers want to receive high-quality healthcare at lower costs. People also desire to utilize their vacation time to visit beautiful locations worldwide; thus, dental tourism and holiday are the most popular options worldwide.
We set ourselves the goal of giving our patients the highest quality and comfort dental holidays and treatment, and we continue to provide excellent care to our patients. As a result, we established ourselves as one of the most sought-after clinics in Antalya, Turkey's capital of dental tourism and holiday. We provide our clients with the service they desire in Turkey, one of the best dental tourism destinations.
---
However, Marmaris is Turkey's most significant and leading dental holiday and tourism destinations. Because of the number and quality of dental tourism clinics. Marmaris also stands out in Turkey and worldwide as a leader in dental tourism and holiday due to its beautiful natural wonders, fine beaches, luxurious hotels, historical attractions, and inexpensive holiday package costs. The following are a few examples of destination cities in Turkey for dental tourism.
While you are receiving treatment in Marmaris, you may visit the beautiful locations of Marmaris. Our international patient care manager can give you information on all of the sites. Furthermore, our global patient care manager will recommend and arrange private travel excursions for you. You can go to Hisarönü, Dalyan, Pamukkale, Ephesus, or join daily excursion services such as a jeep safari, buggy safari, boat trip, scuba diving in Marmaris's centre of dental tourism.
Dental tourism pricing in Turkey is one of the most competitive and attractive in the world. Furthermore, Turkey's dental holiday package prices are not only remarkable; they also come at a meagre cost. With its hotels with ideal vacation spots and the inclusion of these hotels in dental holiday packages, Turkey provides exceptional possibilities for patients worldwide. At Dental Clinic Marmaris, we offer lovely dental holiday packages to our international visitors in Marmaris that are both cheap and enjoyable. Our dental holiday packages prices in Marmaris, Turkey, are very competitive when compared to other clinics. Our dental vacation packages rates include 3, 4 and 5-star luxury hotels, based on our patient's preferences. Furthermore, all of our dental holiday packages have a VIP vehicle to transfer our patients between Dalaman airport, our clinic, and the hotel.
Dental tourism pricing at our clinic in Marmaris, Turkey, is determined by the treatment we provide. Our full mouth dental crown or veneer treatments, for example, range from £3500 to £6500 based on the type of crown used and the number of teeth. If we perform complete mouth implant surgery, our Marmaris all-inclusive holiday packages start at 5160£and go up to 75000£. The quantity and kind of implants have an impact on these prices. We also provide vacation deals for All 4 Dental Implants in Turkey. Prices begin at £3000 and go up to £3500.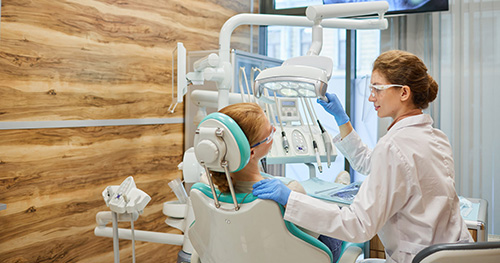 Most geriatric dentistry patients come to Turkey for dental implant surgery, which takes between 5 and 7 days on average. Our patients who have come to Turkey for dental implant treatment can be treated on the same day they arrive. After 4-5 days of rest in their hotels, our clients may explore Marmaris before returning to our clinic for further treatment and temporary teeth restoration.
The average duration of dental crown treatments is once again 5-7 days. Our patients come to our clinic three times maximum. We do all the preparations for our patient and rehearse him throughout this period. On the final day, we attach the permanent crowns manufactured in the laboratory to our patient. As a result, treatment takes place after the process. Other days and additional hours are spent by our patients exploring Marmaris, Turkey's dental tourism capital, on different days and during their free time.